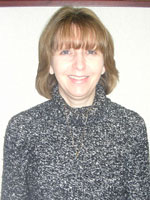 About Michelle McCaw
Michelle is the Funding and Trust & Estate Administration Paralegal at Duffy Law Office. She joined the firm in May of 1997.
Michelle graduated from Black Hawk College, Moline, Illinois in 1997 and currently resides in Aledo, Illinois and enjoys spending time with her husband and family, especially her granddaughter, Valerie. Michelle also enjoys camping and horseback riding.

BACK TO ATTORNEY AND STAFF INDEX